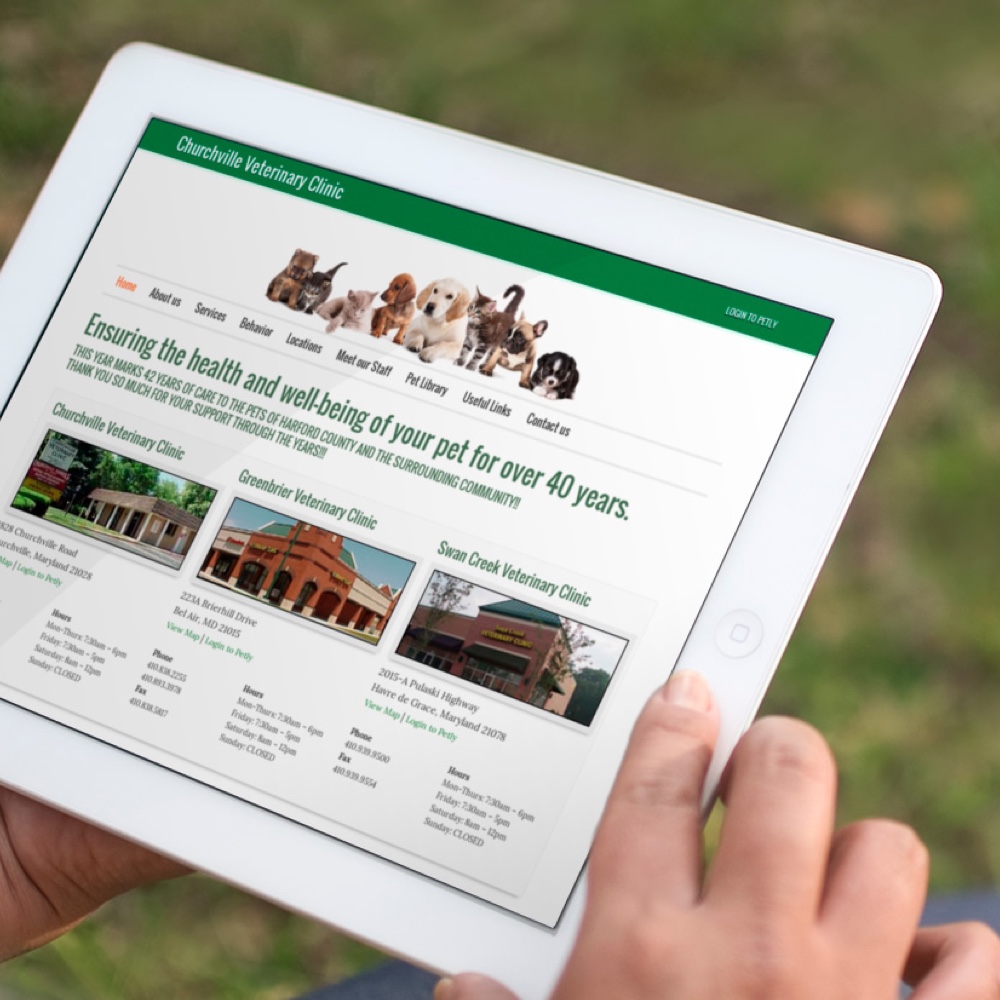 Churchville Vet
Churchville Veterinary Clinic (CVC) was started in 1971 by Dr. Richard Streett, Jr. Over the years the practice has changed with the population. Originally a mixed practice, we became an exclusively small animal practice in 1976. In 1998, Dr. Dan Hopkins and Dr. Paula Winters became partners, and in 2006, Dr. Rich Streett joined the team.
Greenbrier Veterinary Clinic (GVC) was opened in Bel Air on November 1, 2000 as a satellite clinic of Churchville Veterinary Clinic.
Swan Creek Veterinary Clinic (SCVC), located in historic Havre de Grace, MD, was opened on July 30, 2007. It opened as our third location in Harford County.
Client

Churchville Vet Clinics

Date

August 5, 2015

Tags

Creative Direction, Design, UX, Web Development, WordPress